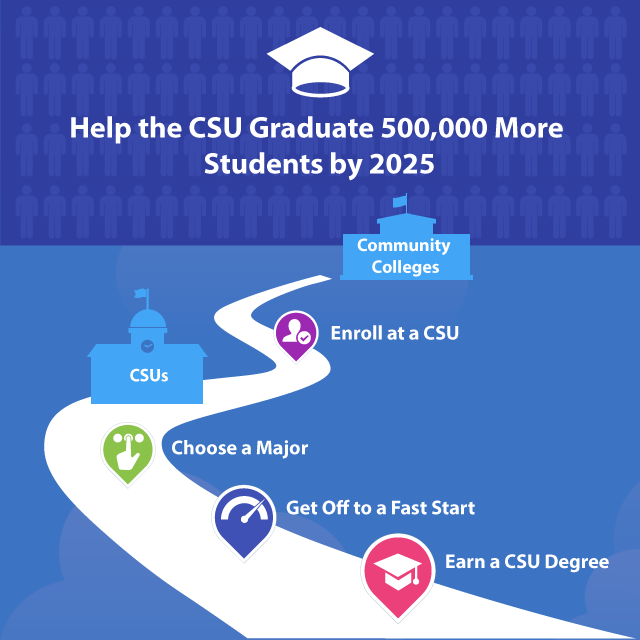 View progress over time with interactive, animated charts
Download your school's data
The California State University has officially launched Graduation Initiative 2025, which commits us to systematically discover and dislodge roadblocks to students' success.
The CSU extends beyond its campuses and is part of a larger community that stands and thrives together. Through partnerships with California Community Colleges, we can increase the college preparation, enrollment, and graduation rates of students from underserved communities.